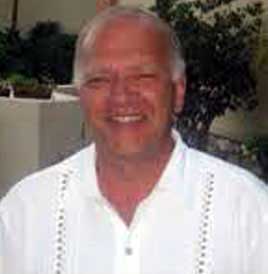 Brian Wade
Company Agent at: Fénix Real Estate
Brian and his wife Ellie moved to Lakeside in 2009 from Toronto, Ontario. 
 When Brian arrived here he had over 16 years of Real Estate experience from Toronto's competitive Real Estate market. 
In 1994 Brian started his new Real estate career in Toronto, where he quickly moved up into the top 2% of all Toronto realtors and stayed there consistently for over a decade. 
 Brian has become well versed in local Real Estate values and has brought his professional skills to this market making him one of the Top choices for the public, when looking for a Listing specialist.
 " My professional background includes Business negotiations at the highest levels". These skills are critical -- especially in a "less-than-booming" market. Furthermore,  I guarantee that you will deal with me PERSONALLY."
My existing clientele confirm this with continuing referrals of personal friends, family and Business Associates, for which I am truly grateful.
Whether you're buying or selling, your home is probably your single, largest asset.
 Make a smart business decision by trusting my proven expertise in successful, Real Estate Sales and Marketing.