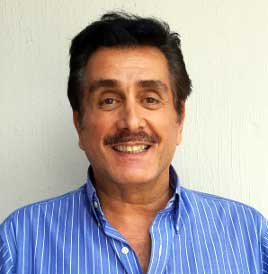 Raymond Padilla
Company Agent at: Fénix Real Estate
Raymond "Ray" Padilla is a native Californian who has remained connected to Mexico since childhood as his parents and three siblings visited family in Jalisco annually.  When Ray sold his parent's ranch in San Juan de los Lagos years ago, he caught the real estate bug.
 
As a manager/officer of private banking in the U.S., Ray acquired the skills to guide clients in their investments and provide custom service to meet their needs.  In addition, over the past 25 years, Ray has established himself in the Mexican real estate market with expertise in Mexican government requirements.  Ray has guided hundreds of expats in where, when and how to select their home in the Lakeside area.
 
Ray is bilingual and bicultural.  His approach to real estate is mirrored by the values his parents instilled in him early on – family, community and integrity - which he couples with a zest for life (or la buena vida) and humor.  Ray will help you find the home that's "meant for you" whether it's for vacation getaways, investment or main or seasonal residence.

As a seasoned real estate agent, Ray will create a buying experience that supports your informed decision-making – he discloses "the good, the bad, the ugly."  His mission is to meet your needs and find the property that's right for you…a little slice of Heaven on Earth! Call him today.