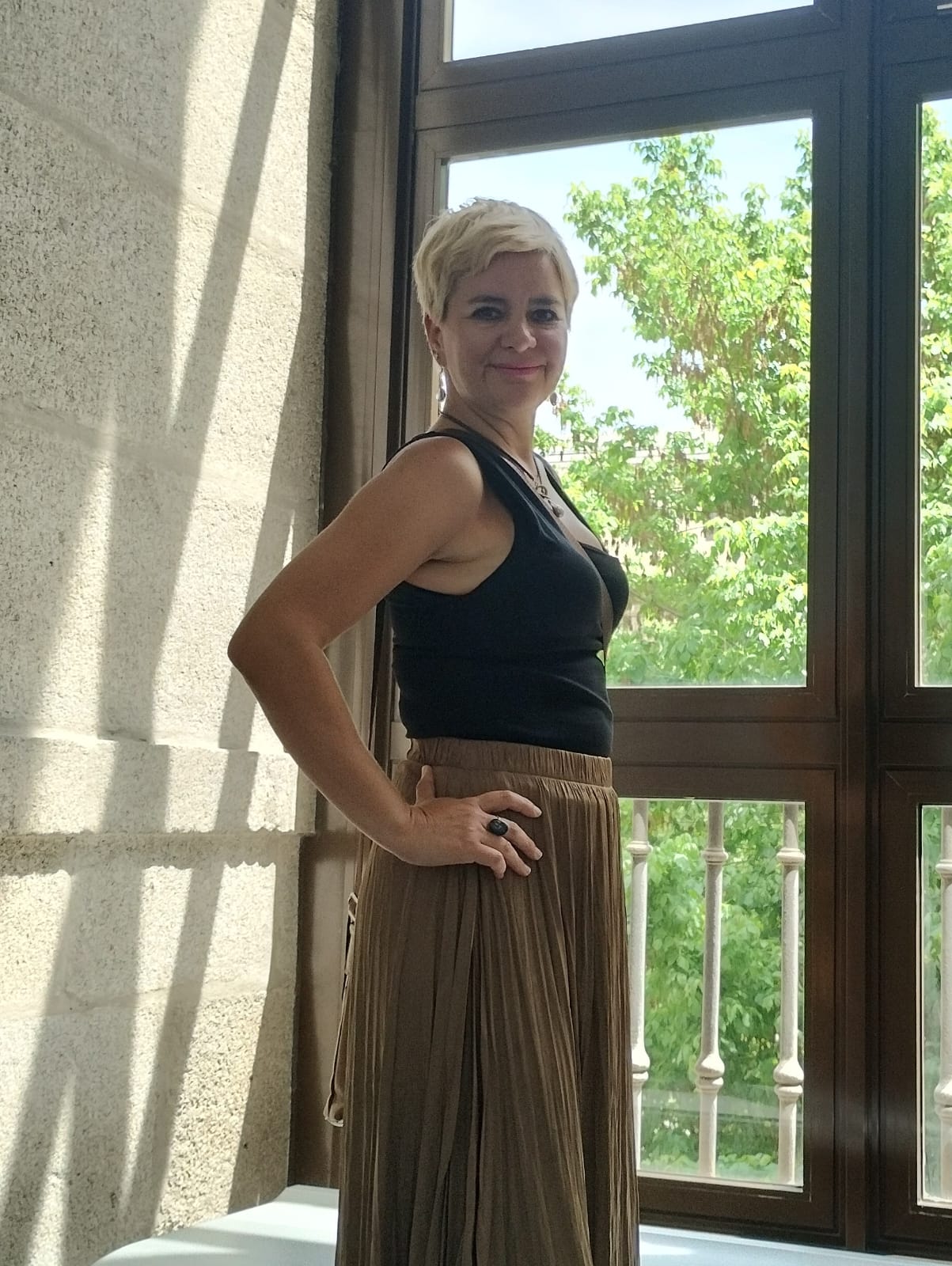 Veronica de Alba
Company Agent at: Fénix Real Estate
Verónica De Alba 
As an attentive and passionate real estate agent, Veronica seamlessly merges the realms of real estate, well-being, and the natural world. With a deep understanding of the importance of holistic living, approaches the home-buying and selling process with a focus on the client's overall well-being. By offering guidance on property transactions, Veronica ensures clients make informed decisions, considering factors such as location, and investment potential. 
Drawing inspiration from the transformative power of nature, takes clients on a journey of exploration and discovery. By immersing themselves in the local surroundings, gains a fresh perspective on each area they visit, allowing them to unveil hidden treasures and envision the full potential of each property. 
Encourages practices that promote a harmonious coexistence with nature, she also ensures that clients make sound investment choices, Find the perfect home that reflects your values, inspires your soul, and offers a sanctuary for a balanced and fulfilling life. 
Como una atenta y apasionada agente de bienes raíces, Veronica fusiona los ámbitos de bienes raíces, bienestar y el mundo natural. Con una profunda comprensión de la importancia de una vida holística, aborda el proceso de compra y venta con un enfoque en el bienestar general del cliente. Al brindar orientación en transacciones de propiedades, Verónica asegura que los clientes tomen decisiones informadas, considerando factores como la ubicación y el potencial de inversión. 
Inspirándose en el poder transformador de la naturaleza, Verónica lleva a los clientes en un viaje de exploración y descubrimiento. Al sumergirse en los alrededores locales, obtiene una perspectiva fresca en cada área que visitan, lo que les permite desvelar tesoros ocultos y visualizar el máximo potencial de cada propiedad. 
Además, Veronica fomenta prácticas que promueven una convivencia armoniosa con la naturaleza. También se asegura de que los clientes tomen decisiones de inversión sólidas. Encuentra el hogar perfecto que refleje tus valores, inspire tu alma y ofrezca un santuario para una vida equilibrada y satisfactoria. 
Calle San Pablo #S/N, Tapalpa, Jalisco, 49340, Tapalpa
Rancho Los Venados Se encuentra en la sierra de Tapalpa pueblo mágico, ubicad...